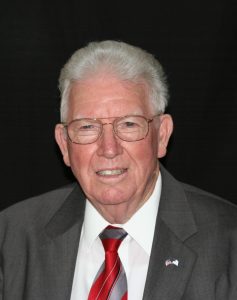 Clyde Eborn
January 26, 1930 – May 7, 2022
Clyde I. Eborn was born on January 26th, 1930, in New Bern, NC, to Hugh and Etta Eborn. He honorably served in the U.S. Army. He and his loving wife, Shelby, were married on May 15th, 1954. During their 66 years of marriage, they raised three children and served the Lord faithfully.
In 1962, he founded and pastored Grace Baptist Church in Newport, NC. From its beginning, Grace has been a missionary minded church, supporting missions around the world. Pastor Eborn and the church had a special connection to Haiti, which he visited on many occasions. The church is well known in the community for their extensive bus ministry, as well as their tract ministry.
In 1970 the Lord led him to establish Grace Christian School.  He later established the Fundamental Broadcasting Network in 1988, which features sermons and Christ-honoring music and programing.  FBN continues to reach around the world.
Pastor Eborn was a founding board member for WWNTBM in 1971, along with Bill Wingard, Russell Bell, and Robert Winstead.  He served on the Board of Reference and as Vice President Emeritus since 2012. During his time on the board, he traveled to Africa, Micronesia, New Guinea, Russia, and Haiti. He had extensive outreach and involvement in Africa and Haiti.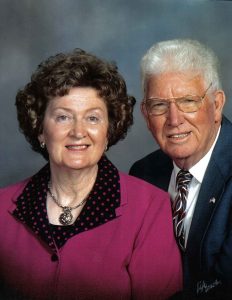 He is survived by his wife, Shelby Broughton Eborn; daughters, Cathy Crabtree and Teresa Harris; son, Jerry (Sandra) Eborn; five grandchildren and nine great-grandchildren.
Funeral services were held on May 12th at Grace Baptist Church in Newport, NC.   A video of the service is available here.