Mark Your Calendar
The Office will be closed on Monday, September 7, in celebration of Labor Day.
New Missionaries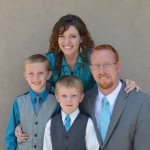 Markie and Christy Bullock have been appointed as associate missionaries with World Wide, pending their interview.   Bro. Bullock grew up on the mission field in Mexico.  After his graduation from West Coast Baptist College in 2005, they returned to Mexico, where they served as missionaries until the Lord called them to accept an associate pastorate at the McKee Road Baptist Church in Bakersfield, CA.  They now believe it is the Lord's will for them to serve in Spain.  They are being sent out of the Pine Bluff Baptist Church of Albany, GA, with Pastor Keith Smith.  The Bullocks have two sons, Nick (7) and Sam (5).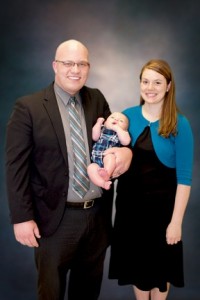 Nick and Lindsey Stelzig are the newest additions to the World Wide family.  They are both recent graduates of Ambassador Baptist College.  While at Ambassador, they were active in inner-city ministries in Charlotte, NC.  Their desire is to plant inner-city churches in the Boston, MA area.  They are sent out of the Maranatha Baptist Church in Yorktown, VA, with Pastor Dale Coffey.  The Stelzigs have one son, Gabriel, who is 6 months old.
Office Staff Transitions
April Howell resigned last month. April served with World Wide in areas of prayer letters, graphics design, and web layout since 2011.
Bekah Cmaylo and Laura Dillon will be sharing April's previous responsibilities regarding prayer letters. Please be sure to use the email address [email protected] to submit all correspondence related to your prayer letters or address changes.
April has offered to continue doing graphics work on a freelance basis for our missionaries. If you are interested in this you may contact her directly at [email protected].
We would also recommend Andrew Minion for any of your graphics and web design needs. He may be reached at [email protected].
Prophet Room Available in Tennessee
Tennessee Ridge Baptist Church in Tennessee Ridge, TN, has a guest room available for those traveling in that area.  Contact Pastor Dennis Kirk at 865-360-4240 for information and reservations.
Fund-Raising Projects
From time to time you may have a need to raise funds for a special purchase.  Often our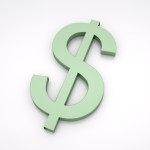 missionaries will raise funds for Bibles, hymnbooks, pews, vehicles, building programs, or assistance for nationals serving in their ministries, among other things.
If you will be raising funds for a special project such as this please contact our Office in advance, as the Executive Board must vote on any special projects for which funds are received in our Office.