Ruth Ann Arthurs
September 16, 1937 – November 27, 2020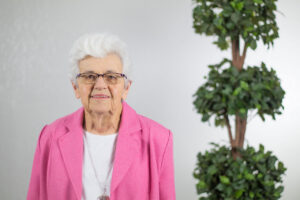 Ruth Ann Williams Arthurs was born in Portsmouth, OH on September 16, 1937.  She was the daughter of Edward and Annabelle Young Williams. While attending Bob Jones University she met Dave Arthurs, and they were married on September 1, 1962.
The Arthurs served for some time with TransWorld Radio Ministries. They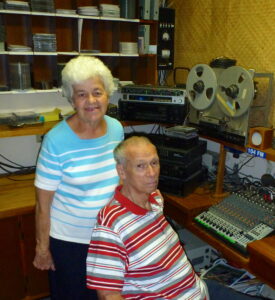 ministered on Bonaire, one of the Netherlands Antilles islands in the Caribbean; on the island of Sri Lanka, in the Indian Ocean; and in the country of Swaziland, in southern Africa, before spending several years working in a radio ministry on the island of Guam. The Arthurs joined WWNTBM in October of 1982, and they served for several years in the World Wide Office in New Bern, NC.
In December of 1987, the Lord led them to Pohnpei, where they began working with the Calvary Baptist Church and School. In addition to beginning the Calvary Radio Station on Pohnpei, they were used of the Lord to help start radio stations on the islands of Chuuk, Majuro, and Yap, as well as in Africa.
Ruth Ann continued the radio station ministry after the passing of her husband in 2013 until she was able to turn it over to the Eibens in 2015.  Although she retired from active service at that time, she remained a vital source of encouragement, counsel, and support for the ministries in Pohnpei.  She was an active member of Bethel Calvary Baptist Church in Taylors, SC.
On Friday, November 27, Ruth Ann left behind her robe of flesh and entered the presence of her Savior, where she was reunited with her husband.  She is survived by her daughter, Denise Arthurs of Taylors, SC; and her sister, Judy Bolin of Columbus, OH.
Plans are being made for a memorial service, to be held in South Carolina at a future date.  We will keep the World Wide family informed of details as they are made available.  Condolences may be sent to Denise Arthurs, 2 Bond Street, Taylors, SC 29687, or by email to [email protected].
"But I would not have you to be ignorant, brethren, concerning them which are asleep, that ye sorrow not, even as others which have no hope.  For if we believe that Jesus died and rose again, even so them also which sleep in Jesus will God bring with him. . . . Wherefore comfort one another with these words."