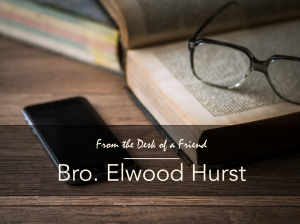 Who then is Paul, and who is Apollos, but ministers by whom ye believed, even as the Lord gave to every man? I have planted, Apollos watered; but God gave the increase. So then neither is he that planteth any thing, neither he that watereth; but God that giveth the increase. Now he that planteth and he that watereth are one: and every man shall receive his own reward according to his own labour. For we are labourers together with God: ye are God's husbandry, ye are God's building. According to the grace of God which is given unto me, as a wise masterbuilder, I have laid the foundation, and another buildeth thereon. But let every man take heed how he buildeth thereupon. For other foundation can no man lay than that is laid, which is Jesus Christ. Now if any man build upon this foundation gold, silver, precious stones, wood, hay, stubble; Every man's work shall be made manifest: for the day shall declare it, because it shall be revealed by fire; and the fire shall try every man's work of what sort it is. If any man's work abide which he hath built thereupon, he shall receive a reward. If any man's work shall be burned, he shall suffer loss: but he himself shall be saved; yet so as by fire.
1 Corinthians 3:5-15
Our text begins with a concern for divisions in the church at Corinth. Divisions in the congregation about who should lead hindered the growth of the believers. Even so, today divisions will hinder the growth of any church. In verse nine the Word states, "We are laborers together." Some will sow the seed; some will reap the harvest. Together we can be successful in building the believers into a healthy and growing church. For the sake of space here, I will try to be brief, but I want to remind us of some elements in building a body of believers called the church.
I. Plan for the building.
The Owner chooses the plan. In Matthew 16:18, Jesus said, "I will build MY church…" He speaks not of brick and mortar. He talks of an organism called the CHURCH, and it is made up of saved souls of humanity. He is the Master Architect. Before anything else was ever built or even materials or examples created, He planned and spoke the whole world into existence with all the elements necessary, including the occupants. He provided all the power sources, lighting, and resources for a sustained food supply and even made the occupants in a manner that they could be material for a body that would glorify Him, serving Him and one another. With these factors considered, we have only one Architect to consider which is Jesus Christ.
II. Personnel for the building.
God built a nation in the Old Testament. They went through some tough times and strayed from Him, but they are still being built. When the "fullness of time" came, Jesus Christ redeemed the sinners that would be His church. He started with twelve men, mostly fishermen, and has been building on HIS church ever since. Jesus left us a plan: the Word of God. He appointed apostles, pastors, and teachers to deliver His plan and to build His church. The laborers are those who have been saved and are growing (being built up) in the Lord Jesus Christ.
III. Process of the building.
Paul reminded the church at Corinth "…we are laborers together with God." (1 Corinthians 3:9) We labor one with another, and we all labor with God. This building process requires unity and some "master builders" as the Apostle Paul. God's plan is still the same: His church evangelizing and BUILDING His church. The plan resource remains the same: the Word of God. The foundation is laid on the Person of Jesus Christ and His teachings to the apostles. (1 Corinthians 3:11-12; Ephesians 2:20) God cares about HOW we build His church. Since the believers are the "lively stones…built up a spiritual house, an holy priesthood to offer up spiritual sacrifices, acceptable to God by Jesus Christ," we need to be separated from worldliness and separated unto Jesus Christ. Our labor and purpose should be to glorify Jesus Christ. The methods need to be biblical. The material we consume should be clean and in line with the Word of God. Popularity is not the goal, but instead to glorify Jesus and provide truth. It is what sets mankind free from sin and pleases our Lord. He did not send us to entertain, but to preach the truth.
IV. Prospect of the building.
That blessed day when the building is complete, Jesus will present to Himself a "…glorious church, not having spot or wrinkle, or any such thing; but that it should be holy and without blemish." (Ephesians 5:27) The workers who labored willingly according to the will of God will receive rewards from our Chief Architect and Captain of the building. We should be building in a manner that Jesus will be able to say, "Well done thou good and faithful servant." Let us put our efforts and labor together as one with a heart of love for Jesus Christ and get the building done.
If Bro. Hurst's article is an encouragement to you, please email him to let him know. You may also visit ebarnabas.org to make an appointment with him for encouragement.