Dates to Know
April 1 – February Financial Reports will be due for US Missionaries.
April 1 – March Financial Reports will be due for Non-Resident Missionaries.
April 2 – The Office will be closed in celebration of the Resurrection.
April 15 – Tax Filing Deadline for both US Missionaries and Non-Resident Missionaries who were in the US in 2020.
May 1 – March Financial Reports will be due for US Missionaries.
May 1 – April Financial Reports will be due for Non-Resident Missionaries.
Stimulus Checks and Your Taxes
In 2020, the US Government issued two rounds of stimulus checks to US Citizens. The funds are not taxable income. However, for accounting purposes, the IRS is requiring US individuals who received the funds to record the amount(s) on their 2020 Tax Returns. When filing your taxes, you will need to provide this information to your tax preparer, along with your other tax-related information. For a list of items to consider, click here to view the Items to Provide to Your Tax Preparer article from last month's Headquarter Happenings.
REAL ID Update
The REAL ID Act was passed in 2005 to establish minimum security standards for state identification cards such as driver's licenses. Although the compliance deadline has been extended several times, the current deadline is October 1, 2021. Starting October 1, state driver's licenses presented at U.S. airports for ID purposes must be a "REAL ID" version. Otherwise, an alternative form of ID, such as a passport, will be required. If you are a US Citizen who is currently in the US, or if you plan to be this year, we recommend that you make arrangements to update your driver's license to the REAL ID. This process may require advance appointments depending on your state.
Click here for information from Homeland Security.
Click here for information from the Transportation Security Administration.
Traveling in a COVID World
The past year has brought with it many adjustments because of COVID. One area that continues to see many changes is air travel, specifically international air travel. Several of our missionaries have dealt with significant challenges related to the timing of COVID testing and their flights. Things to keep in mind if you are traveling internationally:
Most international flights now require you to show proof of a negative COVID test within a certain timeframe of boarding your flight.
Tests must typically be of the PCR variety. Rapid test results are often not accepted.
Some countries require the test to be within a certain number of hours from boarding the first flight. However, some countries require the test to be within a certain number of hours from arriving in-country. This may require a layover mid-way in your itinerary with enough time to get a second test taken and receive results prior to your boarding your last flight. (We know of one situation where an individual was denied boarding because they were fewer than 10 minutes outside of the timeframe.)
Many regulations are set by the country to which you are going. The airlines are charged with enforcement based on when they allow passengers to board. Because the airlines wish to continue business internationally, they will tend to be very specific on the enforcement of the policies.
Many countries have mandatory quarantines upon arrival in the country.
In addition to guidelines set by countries, most airlines have their own regulations about wearing masks on flights. In many cases, even children age 2 and above are required to wear a mask for the entire flight.
Meal and beverage services provided by the airlines may be limited or non-existent.
What can you do?
Be prepared! Research information with the Embassy of each country you will visit on your trip. These change frequently! It may be a good idea to check this every few days to be sure you have the most up-to-date information. Research testing sites near the airports you will use.
Be proactive! You may wish to get tested every day for several days leading up to your scheduled trip. In the event results from the first test don't come in time for your booked flight you will already be prepared for a possible flight the following day, instead of rebooking another week out. This could also cover you in the event of a flight delay.
Be pliable! Plan extra days on both ends of your travel to allow for testing, delays, or quarantine necessities.
Be protected! Be ready financially for unexpected expenses such as additional hotel costs or rebooking fees. Look into travel insurance that will cover delays or cancellations related to COVID.
Be patient! Testing sites are busy around the clock. Labs are working overtime. Airline employees are trying to keep up with ever-changing regulations and pacify frustrated travelers.
Be proclaiming! People are frustrated. People are afraid. People are seeking answers. Christ the Great Physician has the ultimate cure and comfort.
Microsoft Excel
We request that all users complete their financial report template using Microsoft Excel rather than Apple's Numbers or other programs. Although Apple's spreadsheet application does export to Excel, doing so removes many key features that our staff relies on to review the reports. Similarly, Google Docs is not structured to handle many of the formulas in the template and often creates problems with the figures. If you need to purchase a copy of Microsoft Excel for Windows or for Mac, we can obtain these for you at a discounted rate. If switching to Excel creates a hardship for you, please contact us. If you have questions, please let us know. We appreciate your assistance in this area!
Changes in Ministry and your Financial Reports
Changes in ministry can affect the typical expenses you list on your reports from month to month. For instance, someone on deputation will primarily have travel expenses, while someone on the field may have more costs related to renting a building or purchasing nursery snacks and Sunday School supplies. Someone coming home on furlough will be dealing with meal allowances and lodging costs they don't usually see when on the field, and may be using a borrowed vehicle, which must be recorded differently from a vehicle they own. We suggest that you click here to review our checklist of commonly overlooked expenses, to be sure you are claiming all allowable deductions. If you have questions about your financial reports, please contact Naomi.
Birth Announcements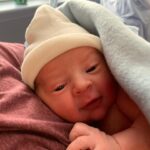 Congratulations to Colton and Melodie Lee on the birth of their first son, Douglas Micaiah. He was born on February 14. He weighed 7 pounds 3.4 ounces and was 19 inches long. Please pray for the Lees as they minister in international evangelism.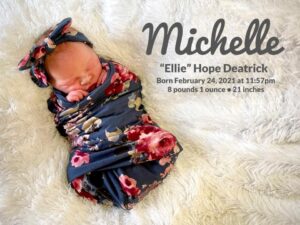 Congratulations to Michael and Nora Deatrick on the birth of Michelle "Ellie" Hope, who was born on February 24. She weighed 8 pounds 1 ounce and was 21 inches long. Ellie joins her brother Corban (4) and sister Kezia (2). Please pray for the Deatrick's and their ministry in the Solomon Islands.
Uplift Podcast
The following recordings were recently published on uplift.wwntbm.com. You may access the site by entering the username: wwntbm and the password: gospel. We hope they will encourage your heart.