Dates to Know
September 7 – The Office will be closed in celebration of Labor Day.
October 1 – August Financial Reports will be due for US Missionaries.
October 1 – September Financial Reports will be due for Non-Resident Missionaries.
November 1 – September Financial Reports will be due for US Missionaries.
November 1 – October Financial Reports will be due for Non-Resident Missionaries.
New Staff Member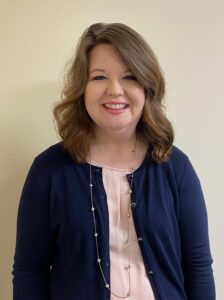 Mrs. Hannah Brenneman joined the WWNTBM office staff on Monday, August 17, 2020. She and her family recently moved to Marion, NC, where her husband Daniel is pastoring the Maranatha Baptist Church. The Brennemans have three children: Alec (13), Ariana (9), and Ava (5). As an office assistant, she will review and communicate with you about your monthly financial reports. She will also help schedule you for our online missions conference and Uplift. Her email address is [email protected]. We are excited to have her as a part of our staff! Click here to watch an interview with Bro. O'Malley.
New Baby!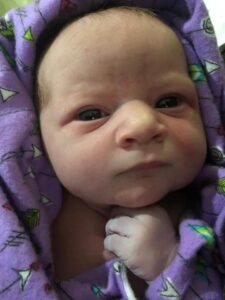 Selicia Leseli Ortiz was born on August 24. Her name means salt and light, and she is the daughter of Rolando and Hannah Ortiz, who minister in Mexico. The Ortizes have three other children: Azelia (6), Viana (5), and Amadeo (2). Selicia is the granddaughter of Fred Jr. and Beth Daniel.
Notice from the IRS about 2019 Tax Returns
If a taxpayer mailed a check with or without a tax return, it may be unopened in the backlog of mail the IRS is processing due to COVID-19.
Any payments will be posted as the date the IRS received them rather than the date the agency processed them. To avoid penalties and interest, taxpayers should not cancel their checks and should ensure funds continue to be available so the IRS can process them.
To provide fair and equitable treatment, the IRS is providing relief from bad check penalties for dishonored checks the agency received between March 1 and July 15 due to delays in this IRS processing. However, interest and penalties may still apply. See www.irs.gov/payments for options to make payments other than by mail.
Uplift Podcasts
The following recordings were recently published on uplift.wwntbm.com. You may access the site by entering the username: wwntbm and the password: gospel. These recordings for our missions family contain the Uplift calls in their entirety, including prayer requests and challenges to our missionaries. We hope they will encourage your heart.
We had several problems with the Uplift audio files over the past several months. Many of these were recorded at the end of 2019/beginning of 2020. Thankfully, we were able to get the audio sorted out so that we could share these times of encouragement and idea-sharing with you.
A Great Burden by Jim Davidson
I Feel Alone by Josh Wagar
Biblical Leadership by Joel Dickens
Reasons to be Thankful by Gene Krachenfels
Fear Not by Daniel Fetter
The Birth of Christ and Revival by Edgar Feghaly