Upcoming Dates
December 1 – October financial reports will be due.
December 4 – Revised pay date for those who normally receive funds on the 5th.
December 9 – All prayer letters should be submitted to our staff, in order for your recipients to get them before Christmas.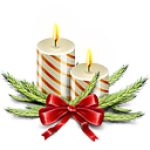 December 15 – Please contact us by this date if you will need funds in your account before Christmas, or before the end of the year.
December 21-25 – The Office will be closed in celebration of Christmas.
January 1 – November financial reports will be due.
January 8 – Missionaries will receive their emailed statements of December Support Received.
January 11 – All missionaries will receive their final December support on this day, regardless of the day that they normally receive support.
January 15 – December financial reports will be due, along with any remaining receipts or financial paperwork for 2015.
December Support
Please contact us by December 15 if you would like funds in your account before Christmas. Final December support distributions will be made on January 11th for all missionaries, regardless of their regular pay date. Contacting us by December 15 will enable us to schedule your funds around bank closings and holiday hours. Should you have an emergency need after December 18, you may contact our staff at the following numbers:
John O'Malley: 704-974-6108
Kim O'Malley: 704-974-1008
January Income Totals
During a typical month, we close the books on the 25th, and any checks received after that date are posted to the following month. Due to receipting requirements, we cannot do this in the month of December. As a result, please be aware that your December support total may be higher than normal, while your January support total may be lower than normal. Please be sure to plan ahead for this!
New Arrival!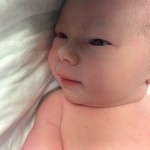 Congratulations to Josh and Sarah Wagar on the arrival of their daughter, Milena Kalani Wagar. She was born on the afternoon of Tuesday, November 24, weighing 8lbs., 7oz. and measuring 21 inches long. Sarah had some complications after the delivery; please be in prayer for her recovery.
Retirement Accounts
Each year we are required to publish to all missionaries the following:
WWNTBM currently offers our missionaries the option of participating in a 403(b) Retirement Plan, the non-profit version of a 401(k) plan. We encourage all of our missionaries to participate in some type of retirement planning. If you do not currently have a 403(b) account and would be interested in opening one, please contact our office for a listing of vendors and more information.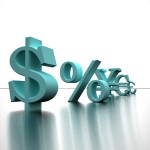 Due to IRS regulations, we are required to use a Third Party Administrator (TPA) to handle all 403(b) accounts. The administrative fee is $50.00 per year, which will be deducted from Support each January or February for those who contribute. The TPA assists us by administering our plan and keeping us in compliance with the Department of Labor and IRS codes.
Please note that loans and hardship withdrawals are not allowed by the companies who manage your 403(b).
Please see the file in SecureCloud for the latest information on contribution amounts and limits for 2015 and 2016.
Special Recognition
Jimmy Watson was recently r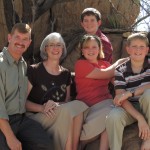 ecognized by the Governor of Colorado for his part in helping to catch a murder suspect, during the course of a speaking engagement at a church. Click here to read more details in his recent prayer letter.
Bible Institute Information
We recently asked you to submit information about Bible Institute courses you are familiar with, so we can share these resources with others. Contact information for companies that offer such curriculum is listed below. If you are familiar with other sources, please click here to submit additional information.