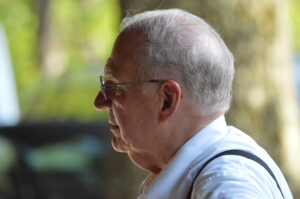 Billy Ray Wingard
March 27, 1934-March 12, 2021
Billy Ray Wingard was born to John Earl and Sallie Wingard in Langley, SC, on March 27, 1934. He was one of four children. He was saved at the age of 21 while serving as a Navy Corpsman attached to the 1st Marine Division in Norfolk, VA. He married Arlie Cartwright on September 16, 1955. Together they raised four children: Billy, Jan, Pam, and Patti.
Bro. Wingard attended Bob Jones University in Greenville, SC, where he earned both a Bachelor of Arts and a Master of Arts degree. He later received an honorary Doctorate of Humanities from Bob Jones University and a Doctorate of Divinity from Heritage College of Orlando, FL.
He became pastor of Calvary Baptist Church in New Bern, NC in 1962, and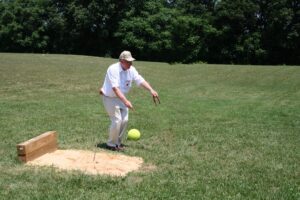 later began the Calvary Baptist Church School in 1969. Under his leadership, the church has assisted in several church plants and is also home to MissionAero, which serves missionaries through aviation. In addition, he founded "The Calvary Hour," which is a daily radio broadcast.
In February of 1964, while sitting in a barbershop, the LORD used a Saturday Evening Post article to burden his heart for the Micronesian Islands. He began to pray and research ways to get the Gospel to the people of these forgotten islands. He surrendered to go to Micronesia as a missionary, but the LORD did not give him peace. He continued to pray for Micronesia for seven years and enlisted other preachers to do the same.
In February 1971, the LORD opened the door for Dr. Wingard to found the World Wide New Testament Baptist Missions Agency along with Russell Bell, Clyde Eborn, and Robert Winstead. He served as the Chairman of the Board for fifty years, during which time WWNTBM has assisted 300 missionaries in more than 65 countries. What began as a desire to reach a few small islands in the Pacific Ocean has grown to spread the Gospel literally around the world.
Throughout his ministry, Dr. Wingard had the privilege to preach in the Caribbean, the Philippines, and the islands of the western Pacific, including Majuro, Pohnpei, and Guam. He also had the honor of visiting Christians and preaching in Romania, India, Canada, and throughout the United States. He had a passion for reaching the lost and for encouraging others in their service.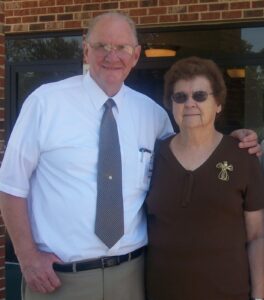 Preacher Bill was known as a humble servant of his LORD. His life principle was to "serve faithfully in his present season of life." He exemplified this principle in his care for his family, Calvary Baptist Church, and the ministry of WWNTBM. His life was an example of Christian piety, gentlemanliness, compassion, charity, counsel, and kindness. He had a quiet strength and discernment and the ability to make others feel at ease even in times of great distress. He was a prayer warrior who would often pause to pray about a need mentioned in the conversation.
On March 12, 2021, following a brief battle with cancer, "Preacher Bill" entered into the joy of his LORD. In one of his last messages to Calvary Baptist Church, he mentioned meditating on Psalm 91. The psalmist closed with a promise that was fulfilled in Dr. Wingard's life. "Because he hath set his love upon me, therefore will I deliver him: I will set him on high, because he hath known my name. He shall call upon me, and I will answer him: I will be with him in trouble; I will deliver him, and honour him. With long life will I satisfy him, and shew him my salvation."
He is survived by his wife, Arlie Wingard; his children, Billy (Grace) Wingard, Jan (Anthony) Raynor, Pam Albert, and Patti (Jim) Spencer; his brother, Stanley (Carol) Wingard; as well as 13 grandchildren and 10 great-grandchildren. He was preceded in death by his parents John Earl and Sallie Wingard; his brother Doug (Bea) Wingard; and his sister Mildred (Billy) Twilley.
Please click below to share your memories of Dr. Wingard. Condolences may also be sent the family at Calvary Baptist Church, P.O. Box 1089, New Bern, NC 28563.