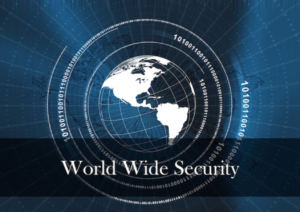 Thank you for your patience with us as we have begun implementing new security protocols. Our goal is to keep your banking and financial information safe, rather than transmitting it through email, which is insecure. If you have not yet contacted our Office to set up your security questions and receive your code phrase(s), please do so as soon as possible.
Using Signal Private Messenger
We request all sensitive information communication go through Signal Private Messenger or via a traditional phone call, rather than by email. If a question arises as to the identity of the individual with whom we are communicating, we will request your code phrase(s) &/or the answer(s) to the security questions you have set up with us. For most general communication, including prayer letters and Monthly Financial Reports, email is acceptable. Click here to download the WWNTBM Quick Reference Guide to Security Protocols, which gives guidelines for when to use Signal Private Messenger vs. who to email for various situations. If for some reason you ever feel there is a need for communication to be more secure, you are welcome to use Signal Private Messenger.
Using SecureCloud
Starting with your July Ledger (Ministry Expense &/or Salary Report) and with your August Support list, these files will now be uploaded to SecureCloud instead of sent to you via email. Of course, your monthly packets will continue to be posted to SecureCloud as well. Following are some reminders about utilizing SecureCloud.
You may access SecureCloud via the website https://cloud.wwntbm.com
The following applications allow you to access SecureCloud on your iOS and Android devices. Download the appropriate application:
‣ Click here to download NextCloud iOS
‣ Click here to download NextCloud Android
You will need three things to login with the NextCloud application:
‣ Server Address: https://cloud.wwntbm.com
‣ User name:
‣ Password:
Click here to watch a video on how to change or retrieve your SecureCloud password.
Click here to watch a video on how to share files in SecureCloud.
Using Password Managers
The weakest link to any security protocol is your personal password(s). We suggest that you make them long, complex, and random; do not use the same password for multiple accounts or websites; and set up a schedule to change your passwords on a regular basis. Using a Password Manager can assist you to remember various account information. Below are helpful links for choosing passwords and for managing and storing them.