In Memory of Norman Johnston
March 23, 1950-May 14, 2018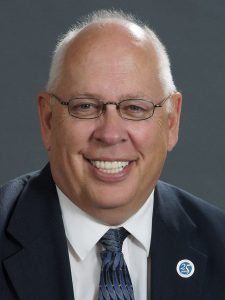 Norman Lee Johnston entered into the joy of his Lord on Monday, May 14th. He passed away of a heart attack while at home, the day before he was scheduled to travel to share the Gospel in remote unreached mountain villages of Madagascar.
"Pastor J," as he was affectionately known, was born in Ohio on March 23, 1950, and attended Bob Jones University. He and his wife Joy served for many years as missionaries to Korea, until the Lord closed the door for them to remain in that country. They moved next to Vancouver, where he pastored a Korean congregation. He later pastored in Pennsylvania. In 2002, he joined the faculty of Ambassador Baptist College, where he was the chairman of the missions department.
Bro. Johnston had a burden and passion for reaching the lost, and for encouraging young people in their service for the Lord. He was known for his contagious smile, and his "can do" approach to life. He was a friend and mentor to hundreds of students and loved nothing more than to play matchmaker and see new Christian families established. He could always be counted on to share an encouraging word or to challenge an individual to set aside excuses and simply do the next thing to serve God and spread the Gospel.
In 2005 during a Mission Prayer Band meeting, Bro. Johnston presented the idea of placing the Bible and other Christian resources on the internet in multiple languages. The Alethia Project was born out of this meeting. It continues as a student-led organization at ABC and is a tribute to his memory.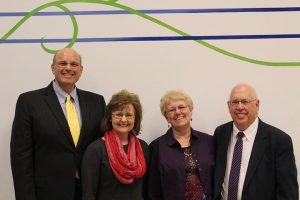 Bro. Johnston came to World Wide as an associate missionary in 2009 while assisting a Korean church, and also planting a multi-language church in Charlotte, NC. Today, Every Nation Baptist Church continues to reach many ethnicities in Charlotte's inner city area.
Funeral services were held at Ambassador Baptist College on May 18th. A recording of the memorial service is available here.
Bro. Johnston was well known for sharing quotes and poems. Some of his favorites include:
I am only one, but I am one. I cannot do everything, but I can do something. And what I can do, I ought to do, and by the grace of God, I will do.
-Edward Everett Hale
All the people,
all the towns,
every need as it is found,
all the people, every one,
all my heart until it is done.
Go forth serving God, loving others, and winning souls.
We really have no excuse for not trying to reach this world with the Gospel.
As Christians our partings are never good-byes, they are only "see you later."
In addition to his wife Joy, he is survived by four children: Ahna Johnston, Rebecca (and husband Robert) Harr, Seth Johnston, and Benjamin Johnston. Please be in prayer for the family, and especially for Mrs. Joy.