January 19, 1941-June 15, 2017
"Well done, thou good and faithful servant."
Isamo Welles played an integral part in the founding of WWNTBM and in the spread of the Gospel throughout Micronesia. Bro. Wingard first met Bro. Welles around 1970. Bro. Isamo heard him speak on the radio and wrote asking Bro. Wingard to visit Pohnpei. During that visit, the Calvary Baptist Church of Kolonia was founded and began meeting in the Welles' home. Under Bro. Isamo's leadership, Calvary went on to start five daughter churches on Pohnpei, as well as a TV ministry, Christian school, Bible Institute, and radio station. In addition, works in Kosrae, Yap, Majuro, and Jaluit grew under the sponsorship of the Calvary Baptist Church.
Isamo Welles was born on January 19, 1941. He attended school in Canada, where he graduated in 1968. He married Esther Joel on June 7, 1969. Together, they have six children: Kenneth, Glenda, Gordon, Shirley, Bruce, and Annette.
Bro. Isamo worked for a time with the Juvenile Delinquency Office, as well as for the US Post Office. In 1972 he was officially accepted as a missionary with WWNTBM. Due to his extensive influence throughout Micronesia and the Pacific Islands, Isamo Welles has become known to many as the "Apostle Paul of Micronesia." In recognition of his efforts to assist the cause of missions, he was made an Honorary Member of the Executive Board of WWNTBM in June of 2002.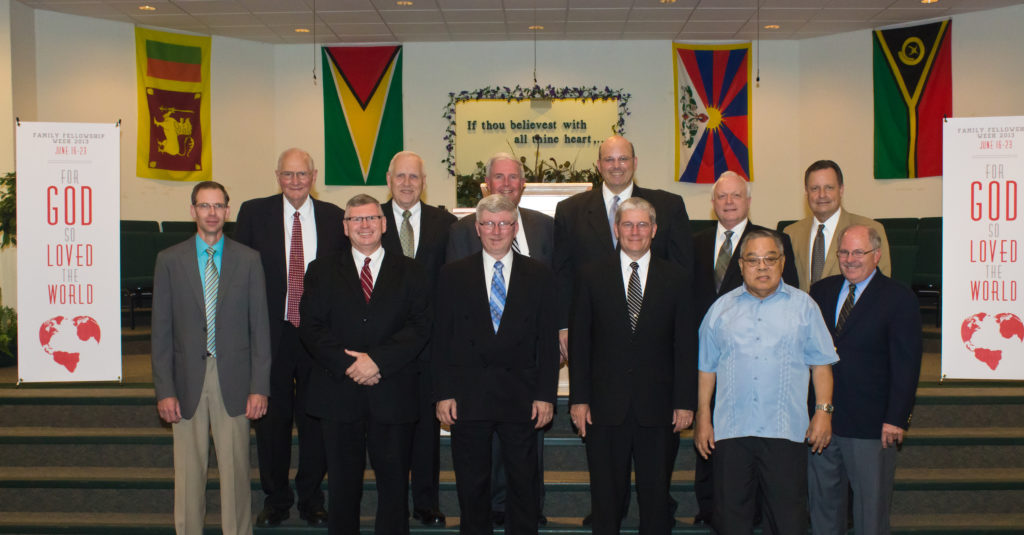 If you would like to contact the family, you can email Mrs. Esther, or mail cards to her home:
P.O. Box 2179
Kolonia, Pohnpei, FM 96941
MICRONESIA
As a tribute to Bro. Welles, we are including the words to the song At Home In Heaven. Click below to listen to the Calvary Baptist Church choir sing.
At Home In Heaven
Right here I travel through this world of trouble and sorrow,
And sense I'm a stranger everywhere.
But up to heaven I will go some happy tomorrow,
And I'll feel at home when I get there!
I know I'll feel at home in heaven,
Abiding in a mansion of my own!
I'll be no stranger to the angels,
For I shall know up there as I am known.
Sometimes I feel so sad and lonely,
Can't seem to be contented anywhere –
But someday soon I'll move to heaven,
And I know I'll feel at home when I get there.
I often read of heaven and of its beauty, I ponder
And think of its treasures rich and rare;
For if I know about the things awaiting me yonder
Then I'll feel at home when I get there.
Each day I praise the Lord for blessings that He has given,
And thank Him for all His tender care.
I want to stay in tune with all the glory of heaven,
So I'll feel at home when I get there!