Dates to Know
June 19-23 – The Office will be closed for Family Fellowship Week.
July 4 – The Office will be closed for Independence Day.
August 20-24, 2018 – Encouragement Conference in Germany.
Encouragement Meetings
Have you joined one of our encouragement meetings yet? We have had some great feedback from those who have attended, or who have listened to the recordings. We invite you to join in and be uplifted!
Weekly meetings, geared primarily towards those on deputation, are held each Friday at 10:00 a.m. (Eastern Daylight Time). Meetings geared primarily towards those in a field-based ministry are currently being held twice each month. These are scheduled for 9:00 a.m. (Eastern Daylight Time) on the second Tuesday morning of each month, and for 9:00 p.m. (Eastern Daylight Time) on the fourth Tuesday evening of each month. Questions about how to join one of the meetings may be directed to Laura Cmaylo.
The upcoming schedule of meetings is as follows:
Tuesday, June 13th – 9:00 a.m.
Tuesday, June 27th – 9:00 p.m.
Tuesday, July 11th – 9:00 a.m.
Tuesday, July 25th – 9:00 p.m.
Uplift Podcasts
Last month we announced our newest website – uplift.wwntbm.com – where we publish podcast of our weekly and bi-weekly meetings. We have finished uploading all prior podcasts, and have streamlined the site. Check us out and subscribe to these podcasts to be encouraged and stay connected. Users will need to log in to the site in order to protect the content, so that any material shared in meetings will be confidential within the World Wide family. The username is wwntbm. The password is gospel. Be sure to check back frequently to be edified and uplifted!
New Baby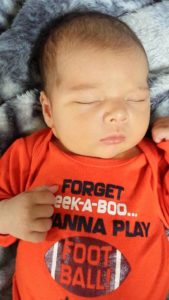 Congratulations to Stephen and Charity Jenney on the birth of their newest baby, Noah Charles. He was born on May 1, and weighed 9 pounds 6 ounces and was 20 1/2 inches long. The Jenneys are on deputation to go to the Southwestern United States. Noah is their 3rd son, and joins his brothers Judson (2) and Samuel (1).
New Missionaries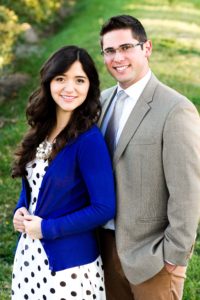 Stephen and Anelly Villarreal have been accepted with World Wide as our newest missionaries to Mexico. They are sent out of the Temple Baptist Church in Laurens, SC, with Pastor David Johnston. Bro. Villarreal grew up in Mexico, where his parents are missionaries. Anelly (pronounced Áhnalee) is also from Mexico. They graduated from West Coast Baptist College and had their civil wedding ceremony this past month. They will have their religious ceremony in August. Their plans are to go to Mexico to serve as furlough replacements for his parents for one year, before returning to the US to begin deputation. Pray for them as they begin their new life and ministry together!
Smothers Wedding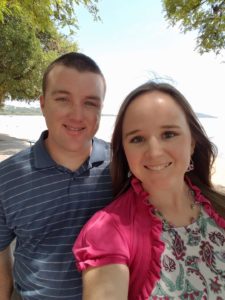 Congratulations to Joel Smothers and Noel Ring, who will be married on Saturday, June 10! Joel has already been traveling on deputation with World Wide. Noel grew up in Brazil where her family continues to serve as missionaries. She has been teaching at the Puerto Rico Baptist College for the past two years. Please be in prayer for this young couple as they begin their life together, and as they raise support for their future ministry in Brazil. They plan to work with the Dickens family.
The God of the Impossible
"The Israelites could not conquer Canaan if they could not get to it, and getting to it required taking an impossible path–across the raging Jordan River. We too are sometimes called in our ministries to do what seems impossible. We must prepare to walk the impossible path by clinging to God's promises. His presence makes the impossible path a road you can take." Author unknown
If you today are facing a seemingly impossible task, meditate on these words by Frank Garlock:
I don't know how God hangs the world on nothing,
Or how He keeps the planets each in place.
I cannot count the sands upon the seashore,
Nor can I count the stars that float in space.
But God can do what seems impossible;
God controls eternity.
My mind can never comprehend it,
But God in heaven cares for me!
"And Jesus looking upon them saith, With men it is impossible, but not with God: for with God all things are possible." Mark 10:27