Intern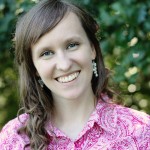 We are enjoying having Kaitlyn Haye as an intern in the Office this summer! Kaitlyn grew up in a ministry family. She is a student at Ambassador Baptist College, where she is majoring in Church Ministries. She and her husband, Drew, were married in May of this year. They are members of the Crossroads Baptist Church of Columbus, NC, with Pastor Nathan Deatrick. Upon completion of her schooling in December, they plan to pursue a ministry in evangelism.
New Missionaries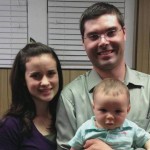 Stephen and Charity Jenney have joined the World Wide family. The Jenneys are sent out of Shalom Baptist Church in North Tonawanda, NY. Charity's father, Roland Mills, is their pastor. The Jenneys are both graduates of Ambassador Baptist College. Their plans are to begin deputation to plant churches in Arizona. Their son Judson is one, and they are expecting another baby early next year. Please be in prayer for them as they begin this new ministry.

Missionary Housing Available in PA
Nathan Fry's parents, Jim & Pat Fry, have a house in central Pennsylvania. They would like to make it available to missionaries on a first come basis, for the reasonable cost of $250 per month to help cover the utilities. For more information, you may contact the Frys at 717-808-7922.
New Baby!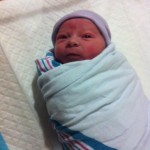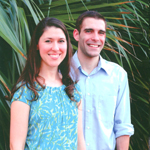 Congratulations to John and Sarah on the birth of their first child, John Gabriel, on July 28.  He was 20 inches long and weighed 7 pounds 6.3 ounces.  Everyone is doing well!  Keep them in prayer as they are finishing deputation and preparing to leave for the field soon.