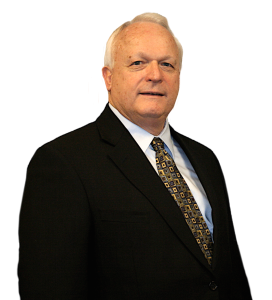 "For our gospel came not unto you in word only, but also in power, and in the Holy Ghost, and in much assurance; as ye know what manner of men we were among you for your sake. And ye became followers of us, and of the Lord, having received the word in much affliction, with joy of the Holy Ghost:" 1 Thessalonians 1:5-6
The gospel came to Thessalonica when Paul on his second missionary journey was led of the Lord to take the gospel to regions beyond Troas.  When the gospel came it was not "in word only." It came in word, power, the Holy Ghost, and much assurance. We have been called to deliver the gospel of our Lord to every creature. However, we do a disservice to those that He has sent us to if we deliver it in "word only."  We need the power of God. This power is available to us by the ministry of the Holy Spirit as promised in Acts 1:8, "But ye shall receive power, after that the Holy Ghost is come upon you:and ye shall be witnesses unto me both in Jerusalem, and in all Judea, and in Samaria, and unto the uttermost part of the earth." There was no doubt in Paul's mind that he was delivering the absolute truth. These early missionaries were full of assurance concerning the eternal truth of the death, burial and resurrection of Jesus Christ.
We must exercise great caution that our ministries are not reduced to only words that are not taken forward by the ministry of the Holy Spirit through us. Our labor for the Lord deserves a professional presentation, but as Paul did not depend on his amazing training and education, neither can we lean entirely on ours. Electronic libraries make it easier than ever before for us to put together a "sermon." Sermons can become messages when breathed on by the power of God.
Paul said, "And ye became followers of us…." It is not likely that we will have much success in bringing others to Christ if they cannot see Him in us. No man is worthy of worship, but long before we deliver the message verbally it is more than likely that they will have opportunities to see Him in our lives, "as ye know what manner of men we were among you…."  Now that he had their attention he could point them toward the Lord, and they became followers of Christ. It is foolish to believe that we can convince others to follow Christ if we have not committed ourselves to do the same. We have been sent out by the Lord to do a work that can be blessed by Him. If we fail to present our faith in a Christ honoring way how difficult will it be for the servants of Christ that follow us?
It is not unusual for us to face hardships, discouragement and temptations. Let's be vigilant to maintain a testimony before the world that will not hinder the work that we have been sent to do.
In His Service,
Danny A. Whetstone